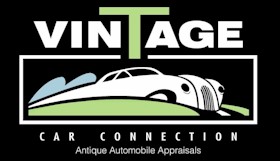 Ferrari California Speedline Wheels with Michelin Pilot Sport Tires
Used but in very good condition with no damage of note.

Set of 4.

Silver colour. Looks like original damage free paint.

Made for Ferrari by Speedline. Part # SL 2086 and 226000 front. SL 2087 and 226002 rear.

Rear rims are 10" X 19" ET 52.5, fronts are 8" X 19" ET 44.

Red centre caps included.
The tires are Michelin Pilot Sports with 2011 date codes. Fronts are 245/40ZR19. Rears are 285/40ZR19. The tires show little wear and are still useable but due to their age consider them free with the wheels. Pricing is based on the rim value only.
$2,200 Canadian for the set.
Located in Singhampton, Ontario, Canada. Contact 416-319-3321 or allan@vintagecarconnection.com for more information. Prices in Canadian dollars.
$2,200 Canadian
Click on photos to enlarge