Vintage Car Connection Appraisal Service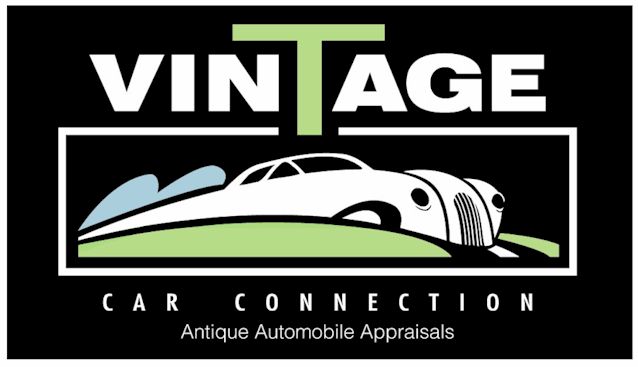 Quality, detailed and thorough antique car appraisals.
Serving the Greater Toronto Area, Southern Ontario and Central Ontario including Muskoka for 12 years (2003-2015).
Appraisals | Contact | About | Rates | Past Appraisals | Articles & Info |Links | Cars for Sale
Appraisals for collector cars, classic cars, muscle cars, hot rods, sports cars, exotics, kit cars, trucks, motorcycles, scooters, tractors, we've done it all!

Detailed appraisal reports for insurance purposes, accepted by all insurance companies.

Reports for classic car insurance or regular vehicle insurance available. The latter recommended for very low mileage newer vehicles.

Pre-purchase inspections for local and foreign buyers.

MTO Appraisals - Ontario Ministry of Finance appraisal forms for Ontario Ministry of Transportation vehicle transfers.

OSAP Appraisals - Appraisal forms for Ontario Student Assistance Program applications.

Appraisals for estate settlements (including the new Ontario Estate Administration Tax - EAT), disputes and divorces.

Reports to assist in determining a fair market price for selling a vehicle.

Special Professional Association of Vehicle Evaluators V.I.N. Verification Forms for correcting typos in antique car ownerships for the Ontario Ministry of Transportation are also available.
Areas served include: Ajax, Arthur, Bala, Ballinafad, Barrie, Beeton, Bolton, Bracebridge, Bradford, Brampton, Burlington, Chatsworth, Collingwood, Concord, Durham, Elmvale, Erin, Etobicoke, Georgetown, Gravenhurst, Guelph, Hamilton, Hanover, Harriston, Hepworth, Innisfil, Kincardine, Kitchener, Mt. Forest, Markdale, Meaford, Midland, Milton, Mississauga, Newmarket, Nottawa, Oakville, Orangeville, Orillia, Owen Sound, Paisley, Parry Sound, Penetanguishene, Port Carling, Port Elgin, Richmond Hill, Rosseau, Sauble Beach, Scarborough, Shallow Lake, Shelburne, Singhampton, Southhampton, Stayner, Tara, Teeswater, Thornbury, Toronto, Vaughan, Walkerton, Wasaga Beach, Waterloo, Wiarton, Woodbridge and all points in between!
Additional Services:
Antique Car Classifieds: A free online service for anyone, regardless of location, to use. Only antique, classic and collector cars built 1991 or earlier are allowed to be advertised. The perfect way to get a dedicated page to sell your antique car, sports car, muscle car, street rod or hot rod on the web.
Antique Car Parts For Sale: I'm selling off parts from my personal stockpile. Click the link to have a look at what is currently available.
"Respect the Vintage Tin"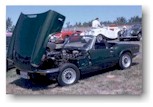 Vintage Car Connection is a licensed member of the Professional Association of Vehicle Evaluators, Inc.
Appraisals | Contact | About | Rates | Past Appraisals | Articles & Info |Links | Cars for Sale
All content and images on this site are property of Antique Car Appraiser Allan Lewis © 2003-2015