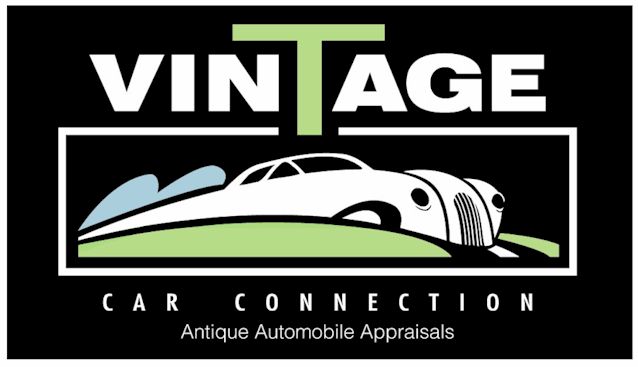 Appraisals | Contact | About | Rates | Past Appraisals | Articles & Info |Links | Cars for Sale

Vintage Car Connection Rates and Coverage Area:

I am located near Collingwood, Ontario and will travel to most locations within the Greater Toronto Area and Central Ontario including Muskoka. If you are within a couple of hours drive of Collingwood you are within my coverage area. If you're not sure just Email Allan@VintageCarConnection.com or call 416-319-3321 to find out.

Rates Start At:
At your location: $225 plus HST.
At my location: $200 plus HST.

Discounts available for more than one vehicle.

Contact me for pricing.

Weekend appointments (including long weekends) available at no extra cost.

These rates are for both insurance appraisals and pre-purchase inspections for Canadian customers.

Pre-purchase inspections of local Ontario cars for US and other foreign buyers start at $250 USD.

Considering setting up a antique car, classic car or street rod insurance policy without having your car appraised? Please keep in mind that the insurance companies I recommend have some of the the best rates in Ontario for the type of classic car insurance you should have on your vehicle (see OPCF 19A article here). This is especially true for new policies on any qualifying vehicles that are stock or modified. Before committing to any antique car or truck insurance policy you owe it to yourself to contact the expert brokers listed here for a free quote.

Is your car due for a new appraisal? Discounted rate for cars I have already appraised once.
Call for pricing. Updates are recommended every 5 years at a minimum.
You will receive two full colour copies of a report on your car about one week after the inspection. Reports are generally about 9-11 pages long with a 50/50 split between pictures and text making up the report.


Areas served include: Ajax, Arthur, Bala, Ballinafad, Barrie, Beeton, Bolton, Bracebridge, Bradford, Brampton, Burlington, Chatsworth, Collingwood, Concord, Durham, Elmvale, Erin, Etobicoke, Georgetown, Gravenhurst, Guelph, Hamilton, Hanover, Harriston, Hepworth, Innisfil, Kincardine, Kitchener, Mt. Forest, Markdale, Meaford, Midland, Milton, Mississauga, Newmarket, Nottawa, Oakville, Orangeville, Orillia, Owen Sound, Paisley, Parry Sound, Penetanguishene, Port Carling, Port Elgin, Richmond Hill, Rosseau, Sauble Beach, Scarborough, Shallow Lake, Shelburne, Singhampton, Southhampton, Stayner, Tara, Teeswater, Thornbury, Toronto, Vaughan, Walkerton, Wasaga Beach, Waterloo, Wiarton, Woodbridge and all points in between!


Call 416-319-3321, 519-922-3321, 1-888-319-3321 or E-mail Allan@VintageCarConnection.com to make an appointment. Please allow at least 90 minutes for the inspection of your car.
I can also complete the single sheet MFO/MTO appraisals for tax or OSAP purposes. Please call for pricing.


About VCC

Contact Information

Recent Appraisals

Favourite Links

Articles & Info

Home

Cars For Sale
"Respect the Vintage Tin"


Vintage Car Connection is a licensed member of the Professional Association of Vehicle Evaluators, Inc.
Home | About | Contact| Past Appraisals | Articles & Info | Links | Cars for Sale