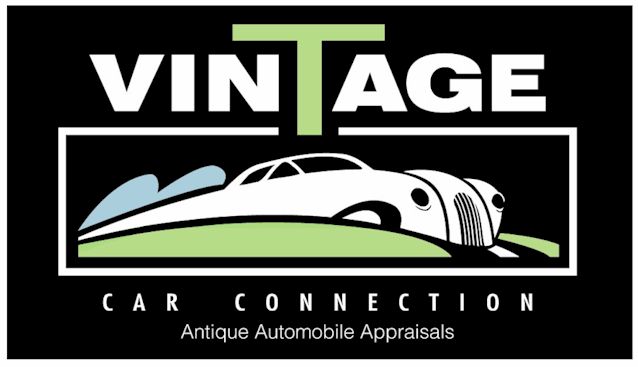 Favourite Links:
P.A.V.E. Professional Association of Vehicle Evaluators - Ontario's self regulatory association for vehicle appraisers of which I am a licensed member. Click here to see my page at the P.A.V.E. web site.

---
Insurance Related:
Please note that Vintage Auto Insurance and Zehr Classic Automobile Insurance have some of the the best rates in Ontario for the type of classic and collector car insurance I recommend (see OPCF 19A article here). This is especially true for new policies on any qualifying vehicles that are stock or modified. Before committing to any antique car or truck insurance policy you owe it to yourself to contact both of these expert brokers for a free quote.
Vintage Auto Insurance - Antique and collector car insurance for Ontario enthusiasts.
Zehr Classic Automobile Insurance - Antique and collector car insurance for Ontario enthusiasts.
Dalton Timmis Motorcycle Insurance - For your classic, cruiser or custom motorcycle. Vintage Car Connection can do the motorcycle appraisal to help you get coverage in their plan.
OPCF 19 and 19A Definitions - I have put together a brief definition of these two endorsements that are used when insuring an antique car. The two endorsements, while having a similar number, are very different so consider it required reading.
OPCF 19 vs. OPCF 19A - The Dangers of Not Having Agreed Value Coverage - By Jason Wilson at Vintage Auto Insurance.
Competition Insurance Incorporated - Off-track insurance program for race cars, trailers and associated tools and spares. Not for street vehicles.
---
Classified and Auction Sites:
Vintage Car Connection Classifieds - Sell your classic car right here on the Vintage Car Connection web site!
Antique Car Parts for Sale - From my personal stockpile.
Collector Car Productions - Spring and Fall auctions at the International Centre.
Hemmings Motor News - A "must visit" classified site for anyone looking for a vintage car or parts.
Legendary Motor Car Ltd. - Always a great selection of desirable cars at this world famous Halton Hills restoration shop. Home of Speed channel's "Dream Car Garage" television show.
Pre War Car - A great classified site for pre-war cars only. Even if you are not in the market there are some great articles and cars to look at here.
---
Restoration, Service and Parts:
Green Spark Plug Company - The only company in the world that specializes in spark plugs & accessories for veteran, vintage and classic engines.
Heritage Coach Trimming - High quality upholstery work from John Smyth. I have used and can recommend him personally!

JD Auto Racing - British and European car service in Etobicoke Ontario.
John Stuart Power Brake - This company can remanufacture your vintage vacuum boosters, master & wheel cylinders, calipers, water pumps, steering gears, lever shocks and do custom stainless steel sleeving.
Rimtector - Foldable plastic tire dressing applicator aid. Online ordering available.
SMS Auto Fabrics - Some of my customers have had good success with this company in obtaining hard to find patterns. Give them a try if you think you are stuck.
---
Heritage Certificates:
British Motor Industry Heritage Trust Trace Certificate - If you own a British made car you may be able to get one of these great documents for your vehicle.
GM of Canada Vintage Vehicles Services - Providing unique vehicle-specific production information for Canadian produced or Canadian sold GM vehicles. A great service!
Jaguar Daimler Heritage Trust - Heritage certificates for your Jaguar.
Marti Autoworks - Production history reports for 1967-1979 Ford cars.
Pontiac Historic Services - The source of historic information for Pontiac owners, restorers, collectors, enthusiasts and car buffs, who are looking for -specific- information on their Pontiac.
---
Hot Rods:
Canadian Rodder - By Canadians for Rodders everywhere. Follow their build of a '32 three window!

Oddball Kustoms - Very cool old school street rod rolling kits, using original steel bodies, available from this Markham rod builder. Lots more eye candy and services to look at on their website.
---
Automobile Transportation and Storage Services:
TFX International - Enclosed, dedicated, door to door transportation of your collector car both in town or across the continent. They are based in Toronto and I can recommend them personally! Indoor storage available, too.

---
Automobile Resource Sites:
The Old Car Manual Project - A great site which is scanning and making available complete manuals and brochures for vintage cars.
Ontario Year of Manufacture License Plate Program - Instructions on how to take advantage of this great initiative.
Vintage Tire Size Conversion Chart - A handy chart to help you determine the correct modern tire size for your antique car.
---
Car Clubs:
Canadian Service Station Memorabilia Association - An organization for those interested in collecting, preserving and studying the history or memorabilia related to the Canadian Petroleum/Service Station Industry.
The Classic Ford Truck Club - Based in Arthur, Ontario but open to all Ford truck enthusiasts. Organizers of the Ford & Mercury Truck Nationals.
Georgian Bay British Car Club - For enthusiasts in the Collingwood and Georgian Triangle area including Barrie and Owen Sound.
Golden Horseshoe Mustang Association - Canadian Mustang club for classic Mustangs & Shelby's.
Headwaters British Car Club - A club for British car enthusiasts in the Orangeville Ontario area.
The Historical Automobile Society of Canada - Devoted to the collection, restoration and operation of antique, classic and special interest automobiles, motorcycles, trucks, etc., and the preservation of related materials.
Mercedes-Benz Club of Canada - A very nice site devoted to all Mercedes-Benz automobiles. If you have one you should be a member!
MG Car Club of Toronto - Serving members in Toronto and surrounding areas.
Toronto Triumph Club - Organizers of British Car Day every September.
VARAC - Vintage Automobile Racing Association of Canada - "To preserve, restore and race historically significant cars in a form as close to the original specification as possible."
---
Publications:
Old Autos - A Canadian newspaper for the enthusiast. If you are reading these links you should have a subscription!
---
Events:
Collingwood's Century of Classics - Check website for future dates - Classic and vintage car, boats and motorcycle show in downtown Collingwood.
Great Northern Exhibition - Antique car shows at the Summer kick off in June and fair in September. Click link for dates.
Moparfest - Canada's largest all Mopar event.
TedFest - All BMW gathering in Mississauga Ontario.

---
Charity Car Raffles:
Coping Bereavement Support Groups of Ontario, Inc. - They are giving away a 2018 Corvette Stingray Convertible November 10th, 2018.
Lucan Biddulph Recreation Committee Classic Car Draw - Your chance at a 1969 Pontiac GTO Judge Tribute on December 26th, 2018.
North Oshawa Lions Club Classic Car Draw - They are giving away a 1967 Camaro RS Coupe August 26th, 2018.
Optimist Club of New Hamburg Draw - They are giving away a 2017 Dodge Challenger on August 19th, 2018.
Rotary Club of Fenelon Falls Car Draw - They are giving away a 1969 Dodge Dart 340 on July 1st, 2018.
Stayner Lions Club Annual Car Draw - They are giving away a 2018 Ford Mustang Convertible September 23rd, 2018.
Thunder Bay Historical Museum Society - They are giving away a 1969 Chevrolet Camaro September 4th, 2018.
---
Other Useful Sites:
Car-Part.com - Search scrap yards across North America with one click. Many vintage parts still available!
eBay
- A great site for finding old car parts. If I can find things for my 1918 Chevy there you can find parts for your car, too!
Eric's License Plates - Ontario License Plates - Ontario Year of Manufacture (YOM) license plates for sale and wanted.
Garage Living - Garage flooring, organizing and storage solutions.
OntPlates.com - Ontario YOM license plates for sale.
Simply British Foods - Your Canadian source for your favorite imported British foods and snacks.
---
Show and Shines & Cruise Nights (Still to be updated for 2017 season):
Barrie - Every Wednesday night - 6pm to dusk - Heritage Park downtown - May 22nd to September 4th. Hosted by Barrie Thunder Classics.
Mississauga - Every Wednesday night - 6pm to dusk - Applewood Village Shopping Centre (North Service Road between Cawthra and Dixie) May 22nd to October 16th - Hosted by California's Restaurant and Applewood Village Flower Shop.
Mississauga - Every Friday night - 6pm to dusk - Rona parking lot Argentia and Winston Churchill - May 17th to September 21st - Hosted by Mississauga Classic Car Club.
Meaford - Every Tuesday night - 6:30pm to dusk - Meaford Harbour Rotary Pavilion - June 4th to August 27th. Sponsored by the Golden Town Cruisers.
Orangeville - Every Wednesday - 6:30 'till dusk - Canadian Tire parking lot, Fairgrounds Shopping Mall - May 22nd to September 4th - Sponsored by the Road Hazards Car Club and Canadian Tire.
Wasaga Beach - Every Monday night - 5:45pm to dusk - Wal-Mart parking lot - Stonebridge Plaza - May 17th to September 6th - Sponsored by the Wasaga Beach Cruisers.
If you would like your cruise night listed here just send along the info, using the above format, to Allan@VintageCarConnection.com .
---
Non-Automotive Sites:
Amberwood Doors - Custom designed and handcrafted high quality wood doors. I can recommend this company personally!
---

About VCC

Rates and Coverage Area

Contact Information

Recent Appraisals

Articles & Info

Home

Cars For Sale
"Respect the Vintage Tin"
Home | About | Rates | Past Appraisals | Articles & Info |Contact | Cars for Sale