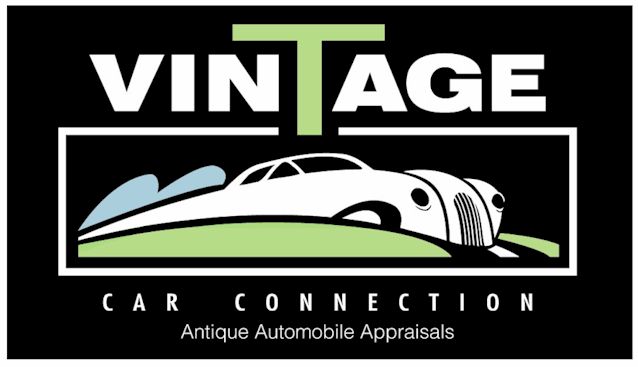 A "Newbies" Guide to Buying a Classic Car
So, you've decided to buy a classic car but your background and knowledge base would make you wary even if you were buying a running lawnmower at a garage sale for $30? Then read these suggestions for "Newbies" and you'll be pointed in the right direction to start.
Figure out what you want - There is no point looking at any car until you've done your homework on that particular model. There are just too many different types of cars out there with different issues and things to check for. You need to have a clear idea of what car you want before doing anything else. Be as specific as possible - i.e. deciding to get a 1968 Mustang fastback is better than deciding to get any Mustang built before 1971. This will allow you to target your research efforts better. You may end up deciding not to pursue a particular car at all once you've learned about it!


Research Your Choice - This is the most important thing! Plant yourself in front of the computer for a few hours. Find as many web sites about your particular choice as possible. Almost every car made has at least one site devoted to it. More popular cars have many with a wealth of information. Google will be your friend here. Look for a buyer's guide and take notes! There are many buyer's guides available in book form as well. Many also include price guides, but may be out of date. You can go to the following three sites to get a rough idea of the market value. Collector Car Market Review (realistic but sometimes low pricing), NADAguides.com (optimistic and sometimes high pricing) and Hemmings Motor News (real world asking prices - but don't put too much weight in any one value, look for trends). These are three of the 10 to 20 sources I use when doing appraisals. To put it simply, after a few hours of this type of research you may end up knowing more about the car in question than the seller!


Bring a Magnet - So you've found a car you want to have a look at. The seller claims it's an "all original body with no rust". Well, we'll see about that! Bring a weak fridge magnet, the thinner the better. Test it all over the car. it's very simple - magnet sticks=good, magnet doesn't stick=bad (or at least cause for further investigation). I use this technique on every car I appraise. Every time an owner says "You won't need that, she's all steel" I usually find something. Even rust free southern cars have usually had a dent repair or two. The magnet will find these and there'll be no surprises after you buy the car. Remember, the magnet won't stick to aluminum or fiberglass so make sure you know which body panels are steel and which aren't (refer to step 2!).


Bring a Friend - Looking at a collector car for sale is a daunting task. There is a lot to check and take note of, which is more difficult if you are chit-chatting with the owner and loosing track of what you've looked at. I usually spend 90 minutes looking at a car for an appraisal. That being said, I usually take a closer look at the car than the owner ever has, even if they've owned it for 20 years! Bringing a friend can take a lot of pressure off of you. While you are dealing directly with the owner, your buddy can be looking at the car uninterrupted. If you found out something in your research that needs to be checked, give him that task. Chances are he'll find something worth asking about that you would have missed by yourself. Buy him lunch, he may save you from making a $15,000 mistake!


Record and Decode the Serial Number and Body Tag Codes - I can't stress how important this is, yet I am amazed at how few people do it. These numbers can unlock a lot of details about the car. So the two tone paint is original? Not according to the paint code. The big-block V8 is original? Then why does the serial number indicate it was a six cylinder car? It's not that the seller may be purposely misrepresenting the car, it may be that the misinformation about the car has been passed down from owner to owner and is now spoken as gospel. You can do it yourself with some effort. You may have found some decoding information during your research phase.


Hire a Professional - So you think you've found your car? Feeling confident? I still would recommend getting the car professionally inspected. Having a professional appraiser like myself come in and do a pre-purchase inspection of the car is money well spent. I will most likely look at the car much closer than you and perhaps find something you missed. I'll be able to assess how the car fits into the marketplace and determine if the asking price is fair or not. If I give you the go ahead I would still recommend one more step. Have a mechanic do a certification on the car. While my inspections are thorough, they don't get into details such as how much brake material is left or how much play is in the ball joints. A certification inspection will (you'll need it anyways!). While it's in the shop have a compression test done, too.
So there you go. If you've made it this far you are much better off than you were a few minutes ago. It seems like a lot but collector cars are getting more expensive all of the time. Think of how much work it was for you to come up with the money to buy the car and then don't be so easy to part with it! Some extra time and money spent up front can save you immeasurable grief and thousands of dollars later.

About VCC

Rates and Coverage Area

Recent Appraisals

Favourite Links

Articles & Info

Home

Cars For Sale
"Respect the Vintage Tin"


Vintage Car Connection is a licensed member of the Professional Association of Vehicle Evaluators, Inc.
Home | About | Rates | Past Appraisals | Articles & Info | Links | Cars for Sale